Rancourt Land Clearing provides brush mowing services to help clear and maintain the land. We are a family-owned, Land clearing company servicing all of New York and Connecticut. We take pride in our work and operate in an environmentally conscious manner.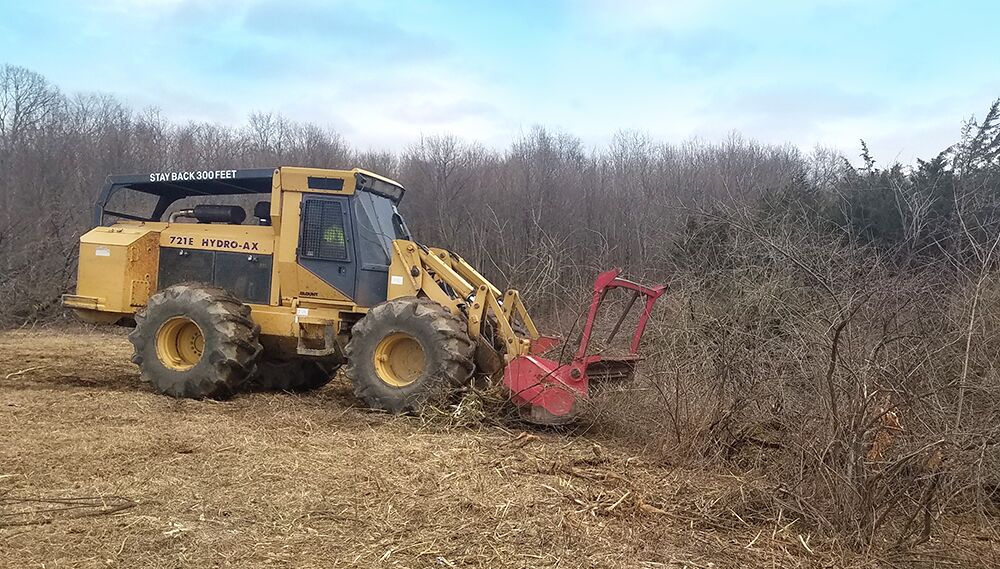 About Rancourt Brush Mowing
Brush mowing is an option for managing overgrown properties. Small trees, brush and vines are mulched up with our Hydro Ax mower, which is equipped with a Fecon mowing attachment. This process protects valuable topsoil by mulching the brush, rather than simply bulldozing and mixing brush with the soil. This is a popular service available to landowners to reclaim valuable property. Brush Mowing provides important benefits. Mulch from the brush provides nutrients to the soil. Also, microorganisms remain on the property for the benefit to the soil. Our mower can be operated along any roadside safely and effectively.
Our brush mower is the perfect choice for estate landowners to keep unwanted brush and invasive species under control. Our mower will reclaim overgrown land, as well as cleaning the edges of properties and pastures from encroaching vines and brush.
What is a Hydro Ax Mower?
Hydro Ax mowing is a less expensive alternative to forestry mulching. The blades don't contact the ground so they don't wear out like a mulcher's teeth. It's also much faster than a skid steer type forestry mulcher. This is an excellent solution for overgrown estates, frams, pastures or fields that have gotten out of control and you're trying to get that unused land back. Contact Rancourt Land Clearing today to help clear the way!
Brush Mowing at Work Gallery