Rancourt Land Clearing is a friendly, family-owned, Land clearing company servicing all of New York and Connecticut. We take pride in our work and operate in an environmentally conscious manner.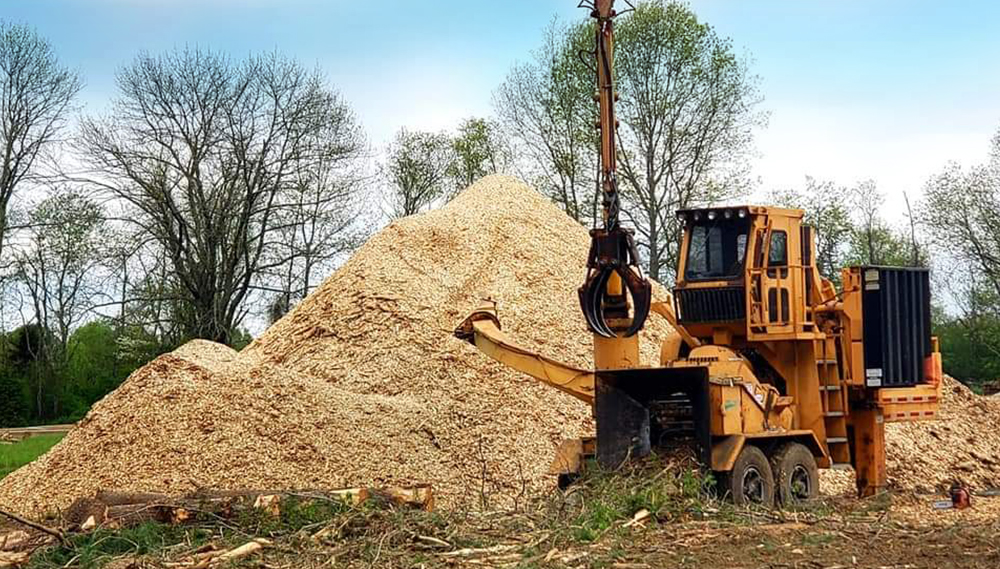 Rancourt Tree Chipper Services
Our Trelan whole tree chipper is the right tool for all large land and tree clearing projects. It is capable of easily processing entire trees, including limbs and brushy tops. This whole tree chip harvester is also equipped with a loader for self-feeding. Whole trees are processed into chips at the landing, and chips are either blown directly into our trailer for offsite removal or left on a jobsite depending on customer preference.
This chipper packs a big punch with a small footprint. Large trees are no match for this machine, while its smaller size allows for quick mobilization and setup in any tight or challenging locations. It is designed for one purpose, to quickly chip and process large quantities of trees in a short amount of time, keeping your next project on time and ahead of schedule.