Rancourt Excavator for Land Clearing
Excavators are a vital tool in the land clearing process. We use two excavators to assist with our grubbing and tub grinding services. These excavators are often also used for stump removal.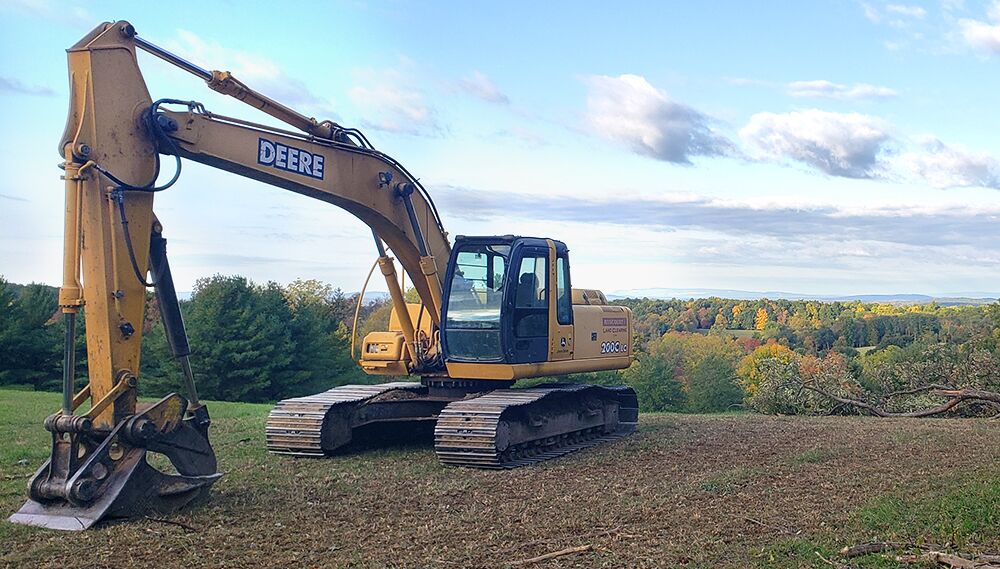 Rancourt Land Clearing, Excavator Services
One of our excavators is a customized unit equipped with a stump shear to assist with the downsizing and splitting of stumps and logs to prepare for grinding. When stumps are split as they are excavated and removed, valuable topsoil remains in the ground. Our excavators are also able to assist with the installation of erosion control.
From loading our grinders with stumps to loading trailers with mulch, the excavators provide support for tub grinding operations. Our fleet of excavators is used on-site to ensure that stump removal services and grinding go as smoothly as possible. Our experienced operators will make sure that any challenging sites stay on track and ahead of schedule regardless of any conditions or obstacles.
Land clearing to build a new home or other development is no DIY project. In order to properly preserve the land while selectively removing unwanted trees and undergrowth, it is necessary to use heavy-duty construction equipment. Although such equipment is available for rental and a homeowner may be tempted to rent it for the sake of saving money, it can potentially be hazardous to operate such mulcher equipment without experience—so it is advisable to hire a professional to get the job done.
Excavator at Work: Gallery