Rancourt Land Clearing is a friendly, family-owned, Land clearing company servicing all of New York and Connecticut. We take pride in our work and operate in an environmentally conscious manner.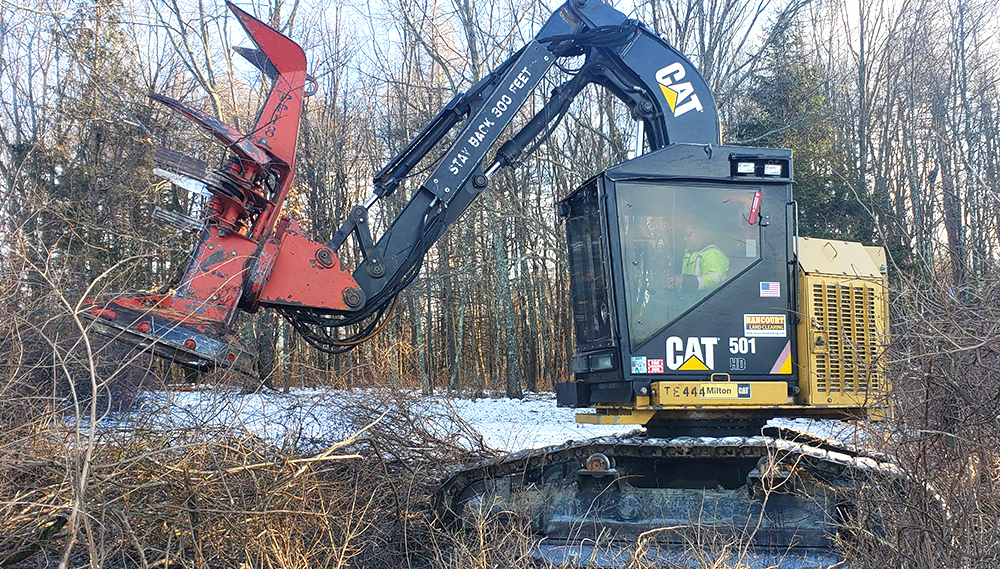 Rancourt Feller Buncher Services
Feller bunchers are an important tool for cutting trees quickly and safely. Using our feller bunchers, trees are rapidly cut, felled, and stacked into organized piles. Our feller bunchers are used for either selective clearing or clear-cutting. We own and operate two-track feller bunchers, and two rubber-tired feller bunchers. Our track fellers offer a lower ground pressure than wheeled units if soil compaction is a concern. Our three-wheeled rubber-tired units are a good choice when tight maneuverability is required on a site.
Our feller bunchers control the felling of trees and reduce the damages to other trees compared to manual felling. They are also a much safer, cleaner, and much faster alternative to manual felling. Our feller bunchers are the best choice for felling trees and placing them inconvenient and organized piles for the removal and extraction process. Multi-acre projects and large volumes of trees can be cut quickly and effortlessly with our feller bunchers, keeping your next project well ahead of schedule.